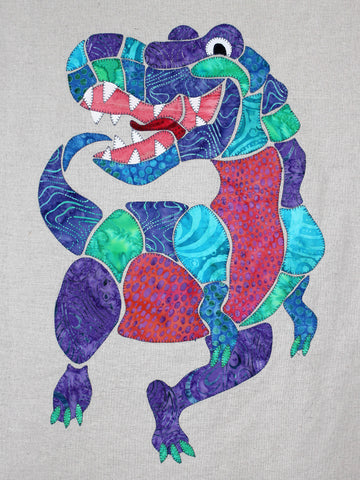 Tommy T-Rex Kit
Tommy T-Rex is a fusible applique patterns that doesn't fit within the other series. They were created by Monica and Alaura Poole of Pattern Poole from Australia. These image sizes vary and can be used as a single image or combined with other patterns from the Pattern Poole series.
Image Size: 20" x 24" 
The kit contains all the fabrics to make the animal, background fabric, Steam-A-Seam Fusible web and a color chart that shows which fabrics are used in which part.
---
We Also Recommend