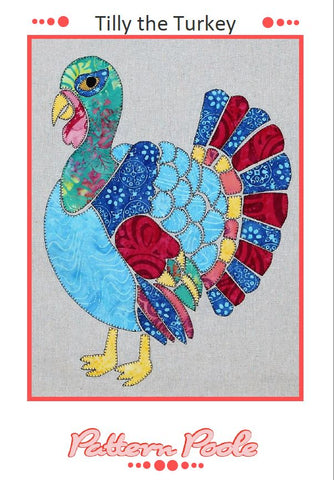 Tilly the Turkey Kit
This is a fusible web appliqué kit featuring one of the creatures from the Rewilding collection created by Monica and Alaura Poole of Pattern Poole from Australia.
 The kit includes the pattern, background fabric, fusible web, all of the fabrics to complete the pattern, a  fabric selection sheet showing a sample of the fabrics and the numbers of the parts for each color. 
The image sizes vary by pattern. These images can be used singly or as part of a larger quilt.
Image size: 12" x 16"
---
We Also Recommend